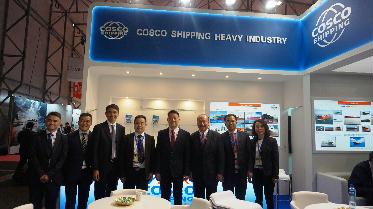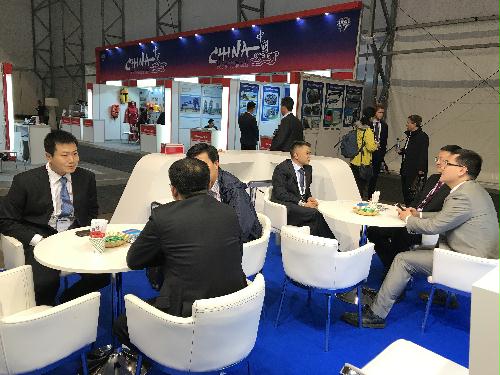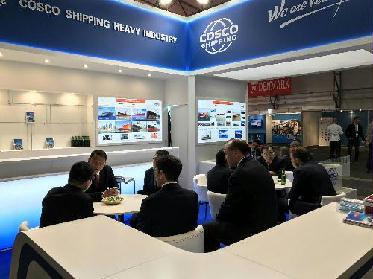 On 30th May, the 26th Norshipping opened in Oslo Norway. To be world second large shipping exhibition. Today, Norshipping it's the world largest, top brand exhibition on ship newbuilding area. The exhibition attracted more than 810 enterprise from over 20 countries, now the exhibition also become a show, communication,& trade platform for global shipping enterprise.
In such downturn period of shipping market, Norshipping it's the first shipping exhibition COSCO SHIPPING HEAVY INDUSTRY attended, to expend market influence, show enterprise image, do ship repair and newbuilding marketing, COSCO SHIPPING HEAVY INDUSTRY COMMERCIAL HEADQUARTERS has well planned the exhibition works and doing the exhibition publicity, market information collection and customer service with subsidiary company.
COSCO SHIPPING HEAVY INDUSTRY stand located in Hall T, attracted ship owner, agent, equipment provider from worldwide, Singapore ministry of Communications minister Mr.Lan Shanming and Marinebureau of harbor administration director Mr.Chen Guoqiang attend COSCO SHIPPING HEAVY INDUSTRY stand, and listened COSCO SHIPPING HEAVY INDUSTRY reorganization information and major business introduction.