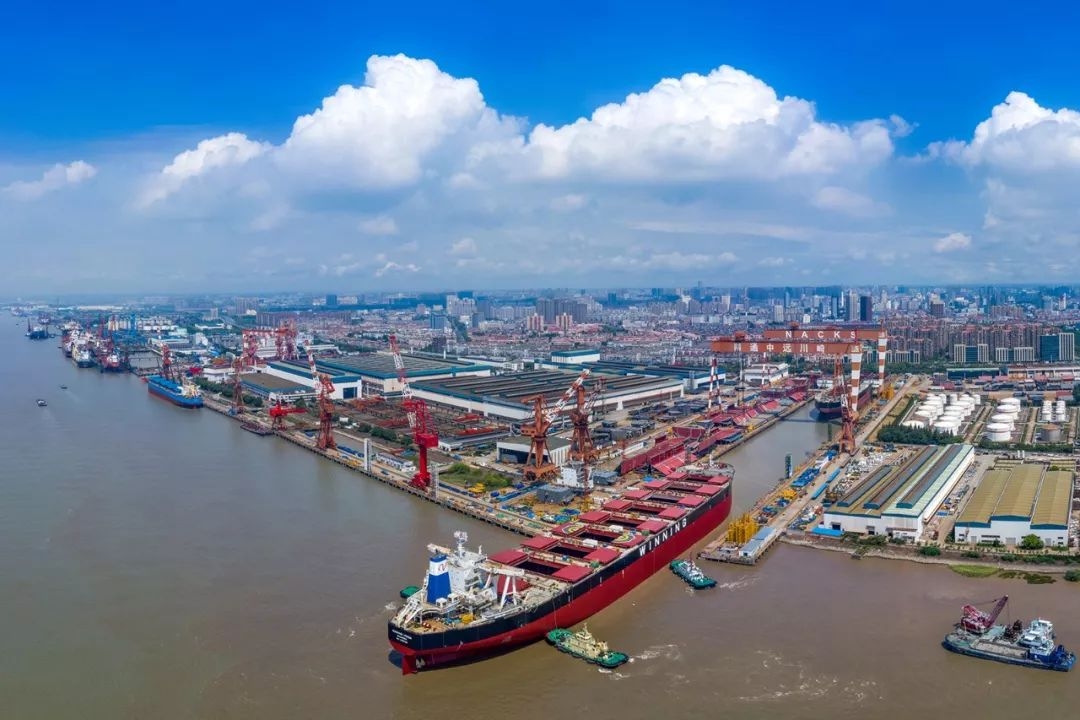 On the 30th of September, with the finish signing of the delivery document for the third newbuilding vessel, nantong NANTONG COSCO KHI Ship Engineering Co.,Ltd. completed three vessels deliveries in a week.
In January, NANTONG COSCO KHI Ship Engineering Co.,Ltd. set a new record with deliveries five newbuilding vessels. In particular, on 31th January, three ships have been delivered in one day, which will sound the horn of "short, flat and fast" shipbuilding in 2019, and the production will shift from the construction of large and super-large ships to the continuous construction peak stage of bulk carriers.
Since 2019, the company has worked hard to overcome the challenges of frequent sea trials, cross-ship and cost control of large vessels, to ensure the smooth progress of production and operation. From January to September, 15 new vessels of various types have been delivered, with a total of 1.525 million deadweight tons.