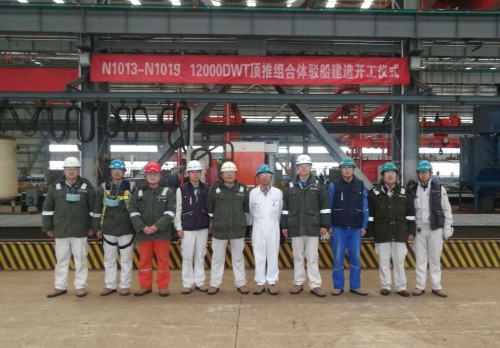 Recently, Starting ceremony of 120000DWT pusher barge was held by COSCO SHIPPING (Qidong) Offshore Co.,Ltd.
The barge with a total length of 110 meters, module width of 30 meters, module depth of 7.5 meters, designed draft of 4.98 meters, was registered into the CCS classification society. The whole barge is composed of four parts: middle ring section, bow section, tail section and hatch coaming section.
This project is a series of ship projects undertaken by the company for the first time. The project starts with a short concentrated period and a fast construction pace. The company has made full preparation for the production planning in the early stage, thus escorting the smooth start of the project.