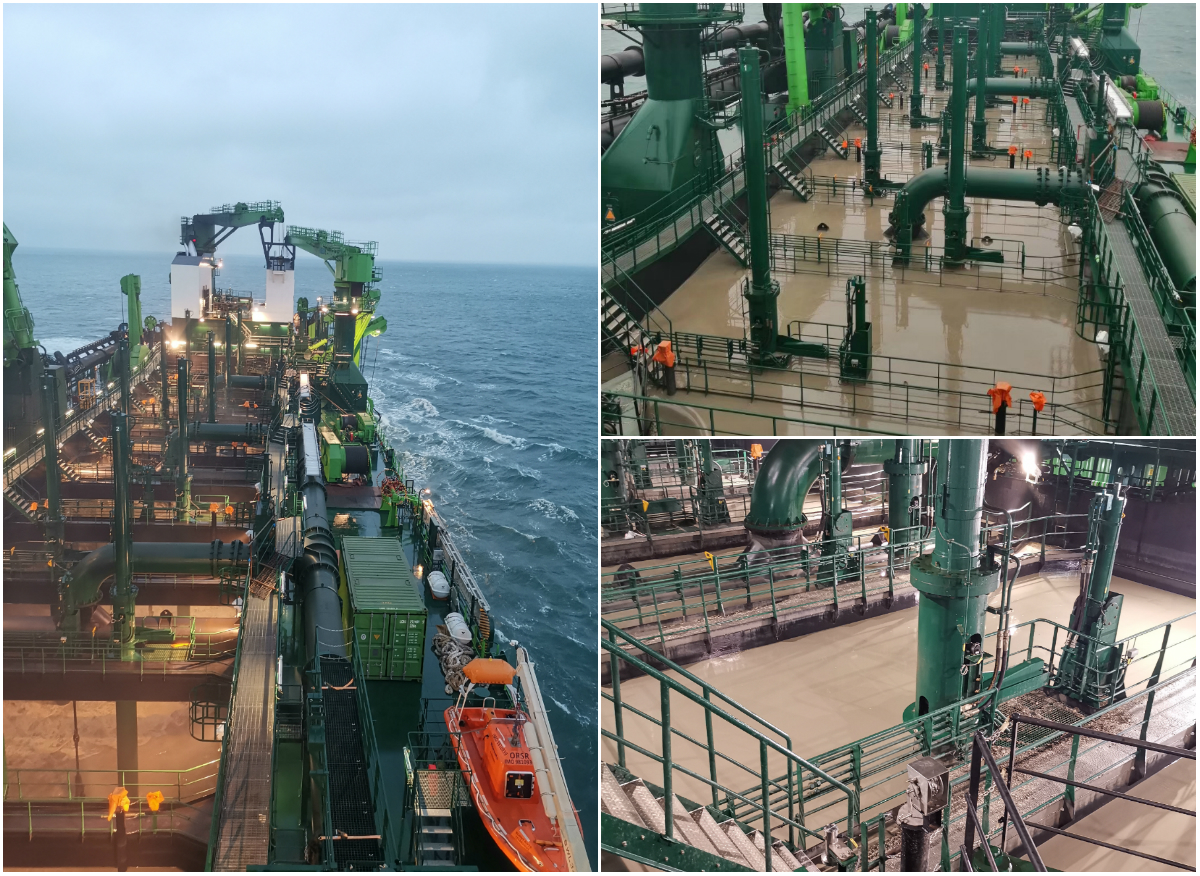 On April 10, COSCO SHIPPING Heavy Industry (Guangdong) Co.,Ltd. Successful delivered the world's top level deep-water rake suction dredger 'BONNYRIVER'. The vessel has a strong ability of dredging and land reclamation stretched out the mud tank the total capacity of 15000 cubic meters, the main 8000 kilowatts, mud pump pressure mud pump 3800 kw, and a maximum sediment mixture can dig up to 34000 cubic meters, maximum mud distance of 4000 meters, dredging rake head can reach the bottom of the sea 109 meters to equal the height of 36 apartment, is currently one of the world's most advanced deep - water rake suction dredger
This vessel is the first dredger designed and built by COSCO SHIPPING Heavy Industry (Guangdong) Co.,Ltd. It is classified into BV classification society, with a total length of 158m, type width of 30m, draught of 8.9m, speed of 16.3 knots and deck lifting capacity of 111 tons. The vessel adopts double machines and double oar propulsion, and is equipped with light and heavy double rake heads. The whole ship is highly automated, equipped with dredging control system, secondary power positioning and dynamic tracking system, rake arm position measurement system, power management system of power load monitoring, integrated monitoring system, and all dredging equipment systems are automatically controlled.
Under the assistance of DP2/DT dynamic positioning cruise function, the reliability of precise positioning and automatic control of dredging is greatly improved, which can easily realize single driver driving on the bridge and single operator dredging operation. After setting the route, dredging can be carried out automatically, greatly improving the efficiency of operation.The BONNYRIVER can not only operate accurately in inland and offshore areas, but also fetch ore, sand and dredge in deep water areas of the open sea.