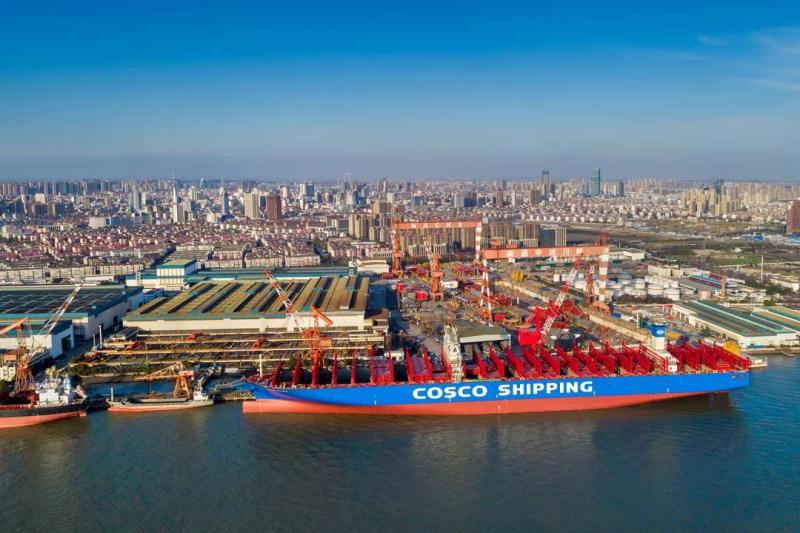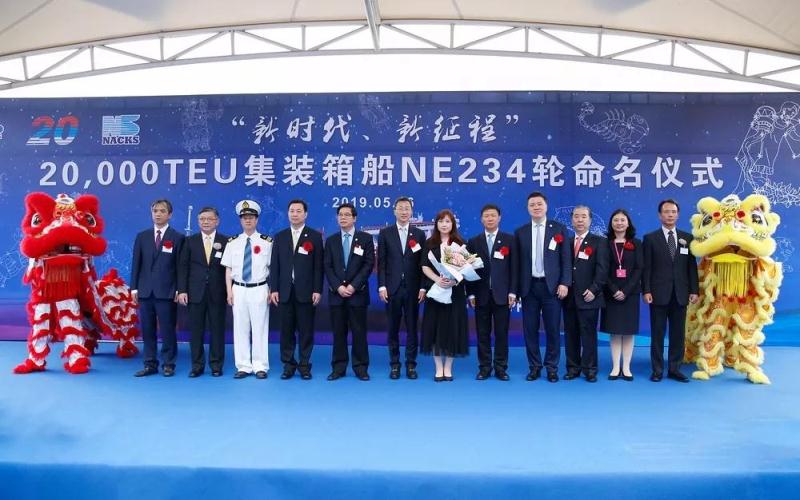 On 16th May, another 20,000 teu container vessel "COSCO SHIPPING AQUARIUS" naming ceremony was held at NANTONG COSCO KHI Ship Engineering Co.,Ltd.
As a typical representative of the new generation of ultra-large container ships, this vessel has a total length of 400 meters, a type width of 58.6 meters, a type depth of 30.7 meters, a maximum load of 197,000 tons, and is one of the largest ships in the world. Fully implement the concept of green environmental protection in the design.The ship is reserved with LNG fuel installation system to meet the future modification needs of large capacity LNG fuel tanks on specific routes.
As one of the most important members of 'constellation express' in the market, 'COSCO SHIPPING AQUARIUS ' will also join cosco shipping transportation boutique line -- Europe northwest Europe line (AEU1 line).The route is the 'artery route' connecting trade and economy between Asia and Europe and an important route on the 'One Belt And One Road'. It has made positive contributions to trade growth and economic prosperity of countries and regions along the 'maritime silk road'.