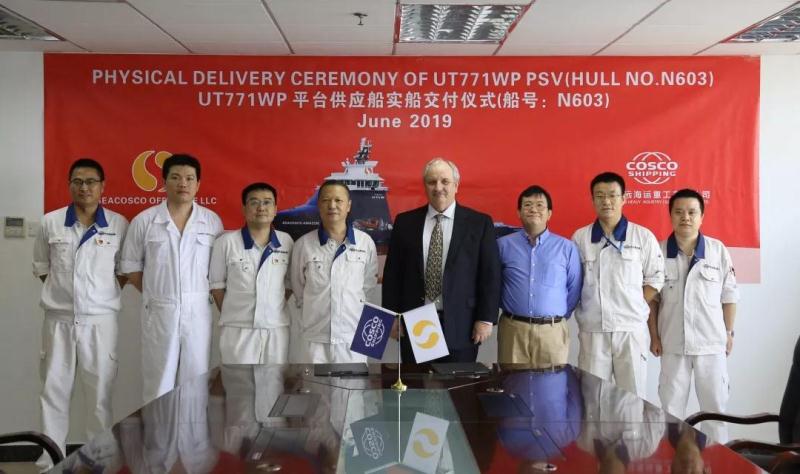 On the 21th June, COSCO SHIPPING Heavy Industry (Guangdong) Co.,Ltd. delivered the third UT771WP PSV, its 24 days ahead of schedule.
The vessel is the third UT771WP PSV to complete the addition of an energy storage management system. The high reliability of the operation and use of the front ship helps the project team improve the efficiency, quality and advance delivery of the modification, accumulating experience and enhancing confidence. According to the test data, the ship's system coordination is smooth after the transformation, and its comprehensive performance is excellent. The newly added energy storage system can save up to 40% of diesel fuel, which improves the economic benefit of the ship's operation and meets the latest requirements of Marine environmental protection, which is highly praised by the ship owner.
Currently, three UT771WP series platform supply vessels have been delivered, and the remaining projects will be refitted and delivered.