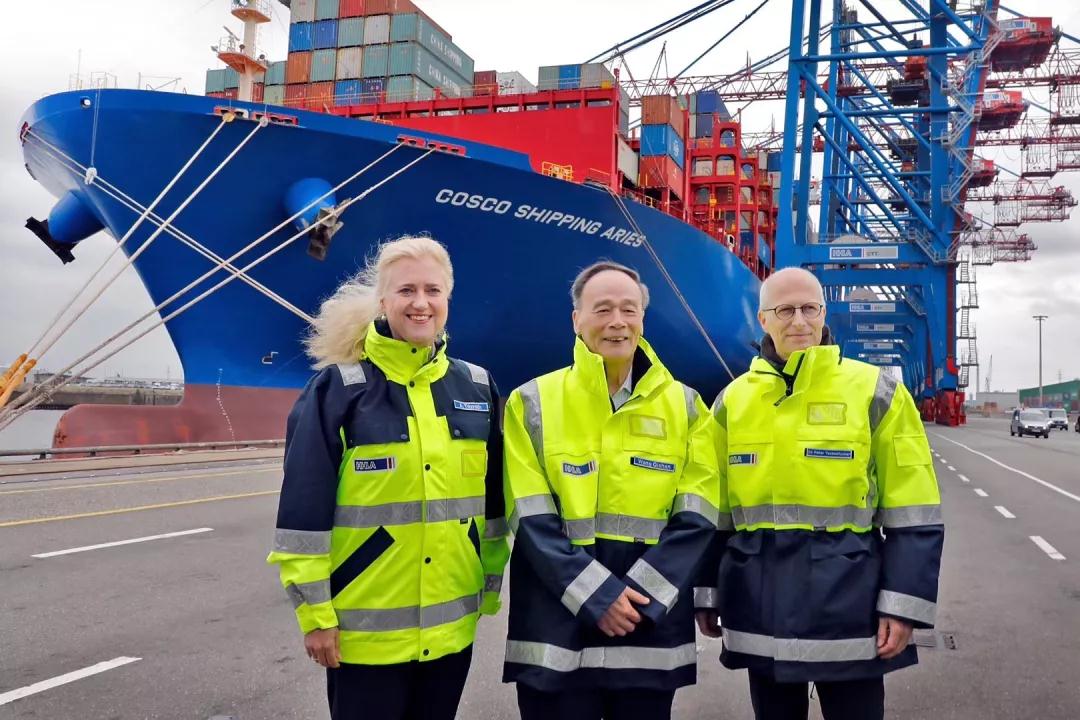 At the invitation of the federal government of Germany, vice President Mr. Wang Qishan visited Germany on May 30, local time, June 2, 2010. During his stay in Hamburg, he met with Hamburg mayor chenchell and visited the port of Hamburg
At same time Mr.Wang Qishan visited M.V 'COSCO SHIPPING ARIES' crews in Hamburg Port, he affirmed the efforts and achievements of cosco shipping and appreciated the solid cooperative relationship between cosco shipping and ports of Hamburg for more than 35 years.
Mr Wang said Cosco shipping needs to tell a good Chinese story in Europe, promote the inseparable and interdependent economic and trade development between China and Europe, and strengthen cooperation for mutual benefit and win-win results.
M.V 'COSCO SHIPPING ARIES' its China's first 20,000-container ship built by NANTONG COSCO KHI Ship Engineering Co.,Ltd.i. It is 400 meters long, 58.6 meters wide and has a maximum draft of 16 meters. It was delivered on January 15, 2018.HHLA CTT wharf is the dock attached to the port of Hamburg for cosco ocean shipping and AEU3 route.