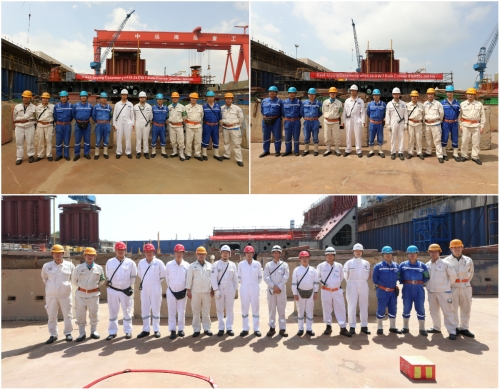 On May 18, COSCO SHIPPING Heavy Industry (Yangzhou) Co.,Ltd. held a keel laying ceremony for the third and fourth 812K DWT bulk carriers (vessel no. : N938, N939) built and the 210K DWT bulk carriers (vessel no. : N946).
On the basis of summing up the construction experience of the two ships, N938 and N939 continuously optimize the carrying process and push forward the process.
The total weight of the positioning section of N946 ship is nearly 1300 tons, its using two 900-ton gantry cranes joint loading, which is the largest total weight lifting section in the company's history. And a lot of preparatory work has been done in the early stage to ensure that the ship is docked and laid keel on schedule.