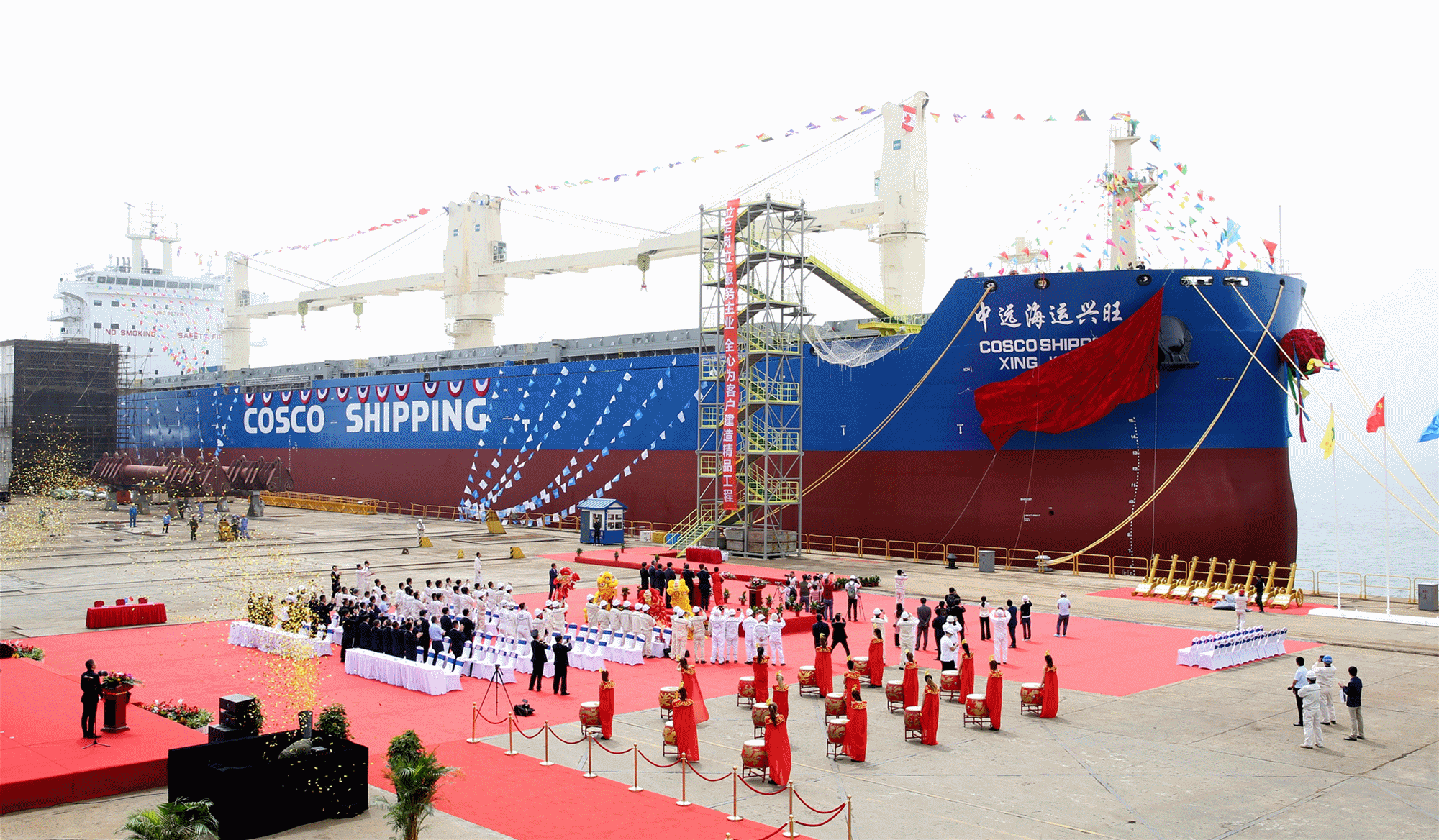 On June 12, the 7th 62K DWT multi-purpose pulp ship built by COSCO SHIPPING Heavy Industry (Dalian) Co.,Ltd. was successfully delivered.
With a total length of 201.8 meters, the width of 32.26 meters, and depth of 19.3 meters, the vessel structural draft is 13.3 meters, and speed of 13.5 knots, with 22,000 nautical miles endurance. It is hoisted with the CHINESE flag and entered the China Classification Society. The ship is equipped with 6 box type cargo holds, 2 to 5 holds are one hatchcover board for each hold, good water tightness, suitable for loading pulp, cargo holds are equipped with dehumidification system, to ensure the quality requirements in the process of transportation. The deck is equipped with 4 75T deck cranes, with double lifting up to 150T, which can meet the loading requirements of overlong and overweight large equipment, suitable for high-speed trains, wind power equipment, large mechanical equipment, and overlong and overweight steel pipe pile structure. The ship has a green license, and the main engine and auxiliary engine are equipped with SCR system, which can neutralize the nitrogen oxide generated in the process of fuel discharge and meet the highest requirements of the International Convention on the Prevention of pollution from ships.
On June 1, the Overall Plan for the construction of 'Hainan Free Trade Port' was officially announced. On the same day, Hainan Maritime Administration issued the "Certificate of Nationality" to COSCO Shipping Xiwang Ship, which was the first ship registered at Yangpu Port of China. The multi-purpose pulp ship which built by Cosco Shipping heavy industry has become the first star shining in the "Yangpu Port of China".