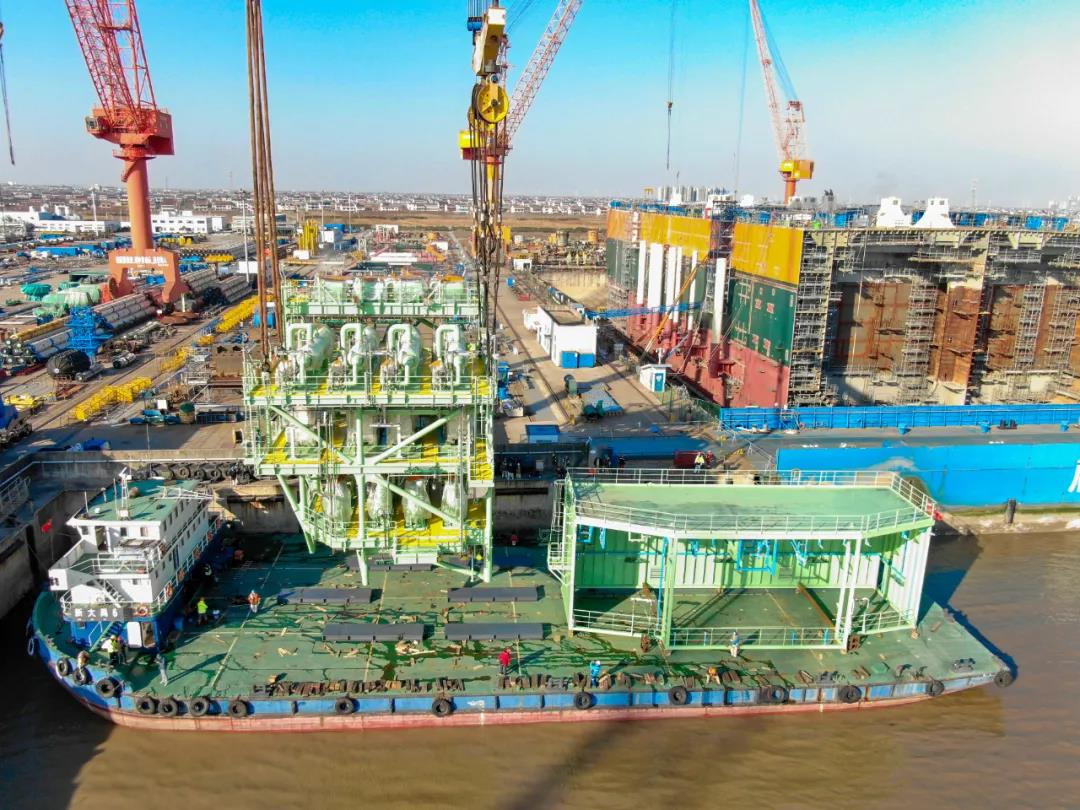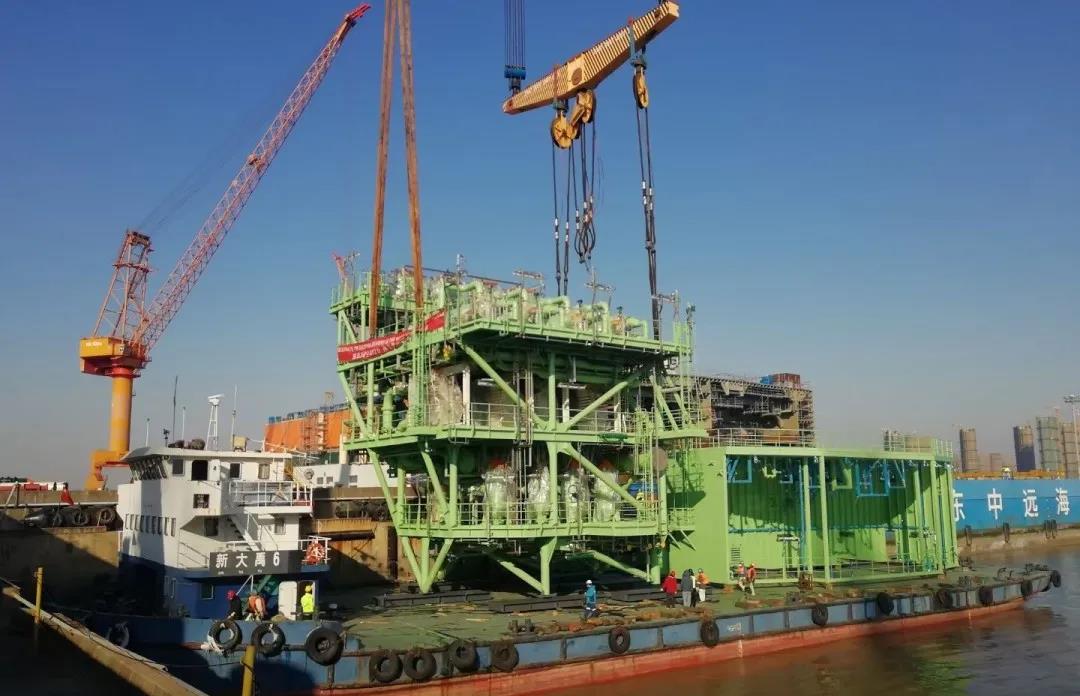 10th January, The M020 regasification module project of COSCO SHIPPING (Qidong) Offshore Co.,Ltd. have been successfully delivered.
The regasification module is the core component of the FSRU (Floating LNG Storage and Gasification Unit). Its main function is to heat and vaporize -162℃ liquid LNG through a heat source for outward transport. The M020 regasification module project consists of four LNG regasification units with a total weight of 423 tons.
In the current global epidemic is still severe environment, the smooth delivery of project is a great significance for the company to expand the further module market.