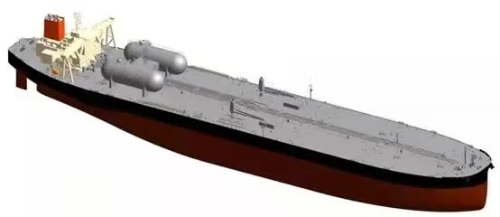 MOL recently announced that it has signed an order with KHI for two 309,000 dwt LNG-powered VLCCs to be built by DACKS. This is not only the first LNG-fueled VLCC construction contract ordered by a Japanese tanker owner, but also the first VLCC order in the global newbuilding market since last June.
The two VLCCs have the L*B size of 339.5m*60m and 309,000 dwt in deadweight. The vessels are equipped with dual-fuel main engines capable of using LNG and low-sulfur fuel oil, which can reduce CO2 emissions by about 25-30%, SOx emissions by about 100% and NOx emissions by about 85% compared to conventionally powered vessels.
This project is the largest LNG-powered tanker in the world, and DACKS' successful undertaking of this order means that it has formally entered the green ship design and construction field, becoming the fourth shipyard in the world to build dual-fuel VLCCs.